Reply
Topic Options
Mark Topic as New

Mark Topic as Read

Float this Topic for Current User

Bookmark

Subscribe
Highlighted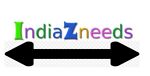 Community Member
Posts: 32
Critical Case against eBay India - Anti national eBay TEAM looting nation India - Raise voice
Options
Mark as New

Bookmark

Subscribe

Email to a Friend
on ‎13-05-2018 05:34 PM
What we are doing when serious and series of repeated ATTACKS by Anti national eCommerce players like eBay going
Against the small Indian Business.
See here why i am telling this.
As a smallest and oldest seller. I already experience such hundreds of cases.
What would our government / LAW system do if somebody stealing money from ANY Shop / Stealing items. Doing robbery day time.
Will they catch and punish this thieves or leave them ?
But, here online EXACTLY same thing happening. eCommerce biggest players like Flipkart. eBay etc. Involve in direct fraud against sellers.
If you just see recent new Flipkart sold to Walmart where Bansals Getting 6700 CRORES... This is huge amount lakhs of people can live with these big money. One person getting this amount.
So how he collect all this value. Combined lakhs of small Indian businesses money. They collect illegally and make huge money.
So coming to the current case I am discussing.
1.) A customer purchase wrist watch - normal wrist watch.
2.) he opens claims after sometime
Saying just it is not samsung.
And unable to recharge. So I got shocked and contacted Buyer immediately.
And then he SAYS he opened WRONG claim. Instead of opening claim for Samsung Bluetooth. He opened claim on wrist watch.
Watch is good and he do not have any complaint.
Also he sent that message through eBay system where eBay can read it.
And also he sent email to eBay
ALSO seller sent email to eBay on the same day within hour.
BUT, NEXT day... SHOCKING NEWS....
Seller getting email saying ( Buyer has been informed to ship the product to you. We will share tracking details with you soon. )
Without knowing anything about the issue. This CRIMINALS AT EbAY CLAIM settlement team. Blindly always doing favor to buyer.
Believe me, if this is known to thieves and criminals. They do not go out and do not take risk doing robbery at shops or banks. They can do directly coming to online shopping sites like Flipkart. eBay.
Because this Criminals blindly as well as intentional involve in CRIMES and doing anti national activities
STILL they are big fishes and our small Indian businesses people / small shop vendors are helpless.
This Criminals at eBay India CLAIM department are just inhumane staff.
If you do not believe. Take help of Judge of high court in Mumbai. Order few items from Multiple sellers. Opens claims.
So these terrorst minded eBay and Flipkart doing day robbery in India. On large basis. Cheating thousands of Indian own businesses. Our own country people .. But, we are unable to do anything.
I request all sellers RAISE voice. Alert this to police. CBI and everyone from law department.
Alert this to Central Government of India.
Directly file cases against eBay CEO and Flipkart CEO. Because it is very very known frauds going on since years.
And eBay directly encouraging FRAUDS.
As a Buyer anybody can come and loot the small Indian business.
RAISE your voice. Else it will be too late like Britishers rule our country.
Message 1 of 1
(42 Views)